for the most recent news about The Tonic Room
---
> February 2019 - Last week Michael Franti and Spearhead released Stay Human Vol. II. Track #4 was recorded at The Tonic Room. The song is called "Only Thing Missing Was You" and features Michael Franti and Hirie on vocals. Check it out: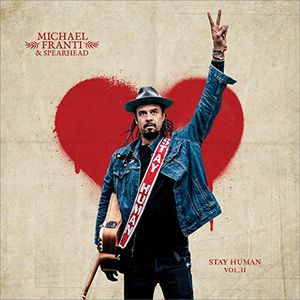 https://www.amazon.com/Stay-Human-Vol-II-Expli…/…/B07HYXN7LP
---
> January 2019 - We are very excited for everyone to hear this new Marshall Poole record entitled Pasadena. Benjamin Schultz did a great job of representing the band and Pasadena in this interview: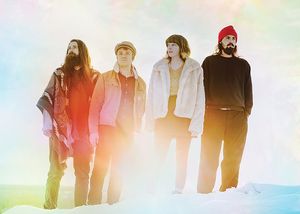 https://www.boiseweekly.com/…/call-them-the-breeze…/Content…
---
> October 2018 -  We had the honor of hosting Joe Jackson and his amazing band in The Tonic Room last summer. Joe brought in four-time Grammy award winning Pat Dillett to record, produce and mix the record.
The Joe Jackson band was on fire after their US tour. The last show was at The Egyptian Theater in Boise, ID. Joe's idea to capture the band playing the record directly after the last show of the tour was brilliant, and it worked.
This is the first single and official music video from the record "Fool" by Joe Jackson out January 19th on earMUSIC.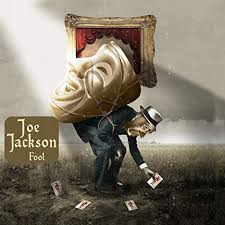 Joe Jackson "Fabulously Absolute" Official Music Video - New album "Fool" out January 18th
---
> 2017 - We have installed and tuned a replica of a real plate reverb in the studio.  It was built by Rider Soran of Marshall Poole and reinforced by Brett Netson, wired by The Tonic Room.  You have to hear a real plate reverb to believe it.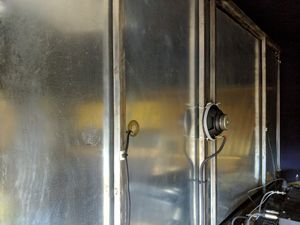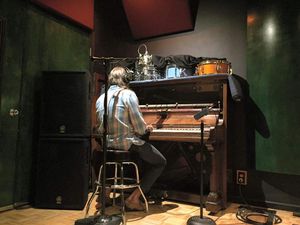 ---
> September 2016 - The Tonic Room is in this month's issue of Mix Magazine

http://www.mixonline.com/news/facilities/mix-regional-sessions-pacific-northwest-2016/428294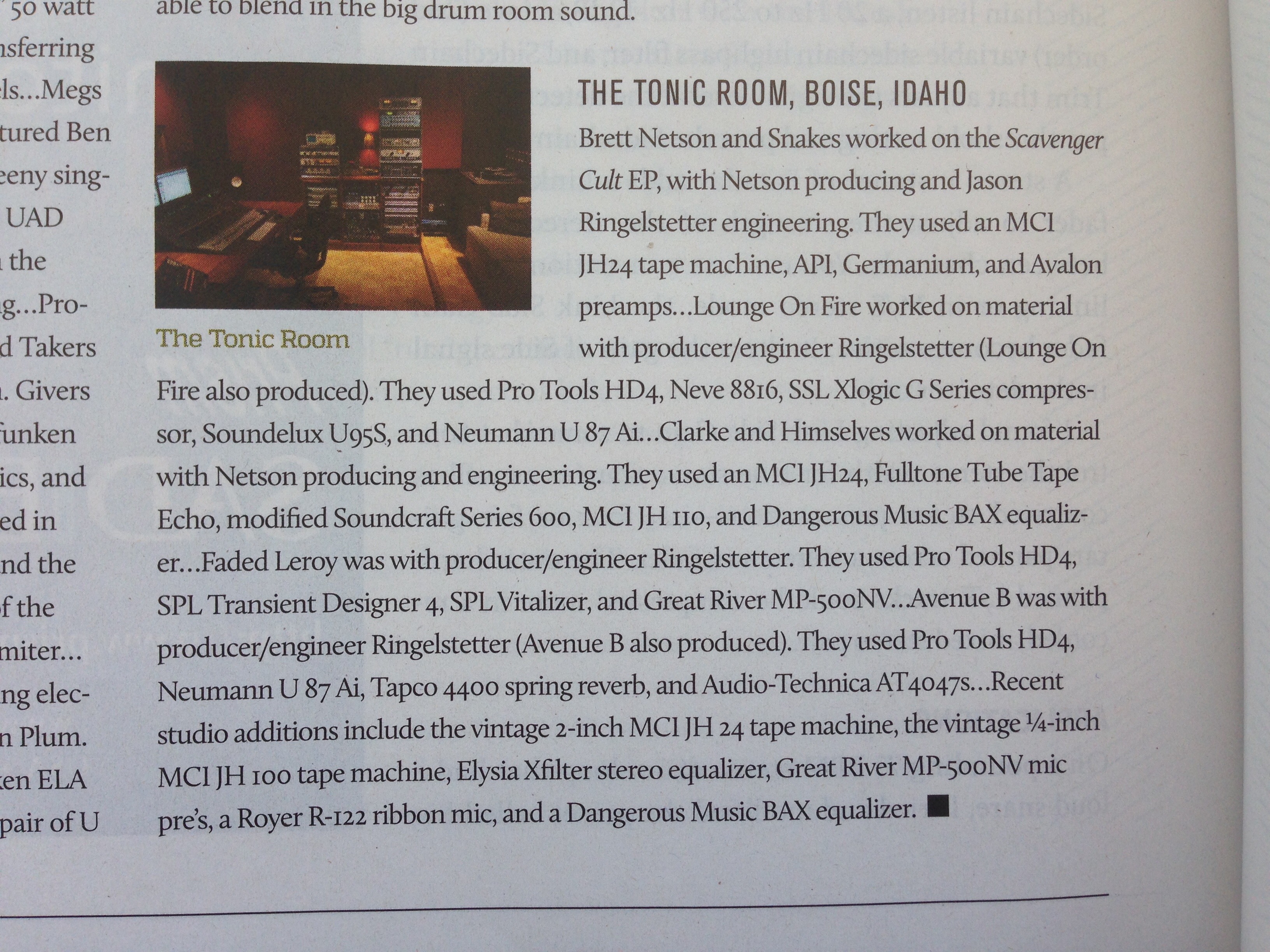 ---

>May 2016 - Branden Morgan of Misery Signals recorded drums on an upcoming new project with brother Ryan Morgan, guitarist of Misery Signals.
---

> April 2016 - Doug Martsch of Built To Spill was in the studio recording guitar parts for the band Slam Dunk of Vancouver, BC.  Here is a sneak peak: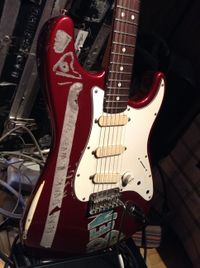 ---
>April 2016 - Brett Netson (Built To Spill, Caustic Resin, Brett Netson and Snakes) was in the studio recording guitar parts for an upcoming CAMP record.
---
>January 2016 - Marshall Poole's release 'Totems' has received praise and airplay since its release.  Here is a link to Next Northwest naming 'Alpha Omega' Song Of The Week.
---

>September 2015 - Winco released a company promotional video which licensed music from the band Calico of Boise.  A video of the band Calico in the studio is at the end of this video.  The Tonic Room did the music production and some of the voice over recording.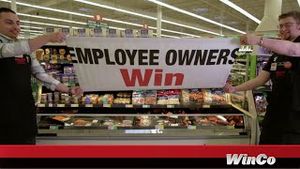 ---

> August 2014 - It has been another busy summer recording original music.  Last week we recorded and mixed an EP for local favorites Marshall Poole.  We have also been working with Jonathan Warren and The Billy Goats, Thomas Paul, James Coberly Smith and Leanne Town, Brett Netson and Snakes, Northern Giants, Figure 8, 605 To San Gabriel, Thaddillac, Tom Taylor, Lady Tramp, and The Fiddle Junkies to name a few.  This picture is of the photogenic and charismatic stars of Marshall Poole: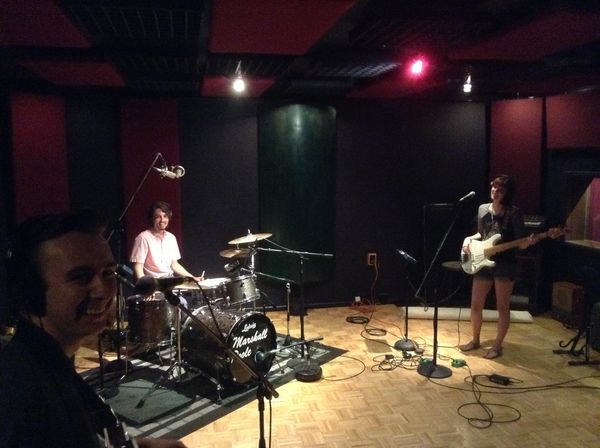 Rider Soran (guitar/vocals), Michael Hoobery (drums), and Melanie Radford (bass/vocals)
---

> June 2014 - We now offer recording on 2" analog tape, after receiving a classic Sony/MCI JH-24 2" analog tape recorder (thank you Brett Netson and Justin Ward!).  The machine has been modified with 16-track heads for maximum sound quality.  This is a mid-80's machine and one of the best tape machines ever made.  The best American made 2" reels of new tape are available at ATR Magnetics.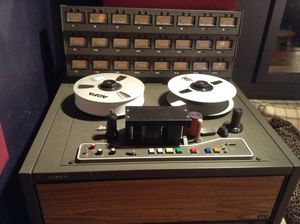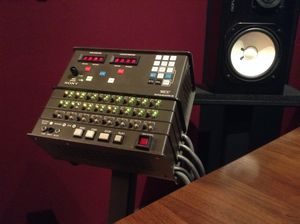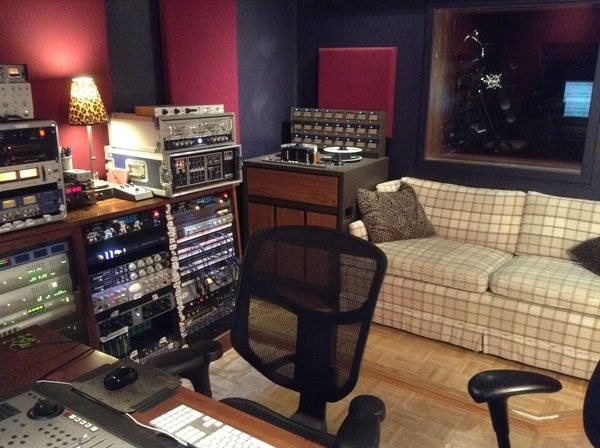 ---

> March 25, 2014 - Today, ATO Records in NYC released a compilation CD entitled Dylan in the 80's - Volume One, a tribute to Bob Dylan in the 80's.

Built To Spill did a masterful job covering Bob Dylan's 'Jokerman', which was featured in many reviews including Rolling Stone, SPIN, Pitchfork, etc.. Overdub recording and mixing was done at The Tonic Room.

Here is the link to the Rolling Stone article and free streaming of the song:
http://www.rollingstone.com/music/news/built-to-spill-cover-jokerman-for-bob-dylan-tribute-song-premiere-20140122

---

> March 25, 2014 - The band Faded Leroy released a very, very rocking debut LP entitled Days Between Stations.  The first track 'Memes' recently got radio play on 100.3 The X.  Click on the Faded Leroy artwork below for a video about the making of.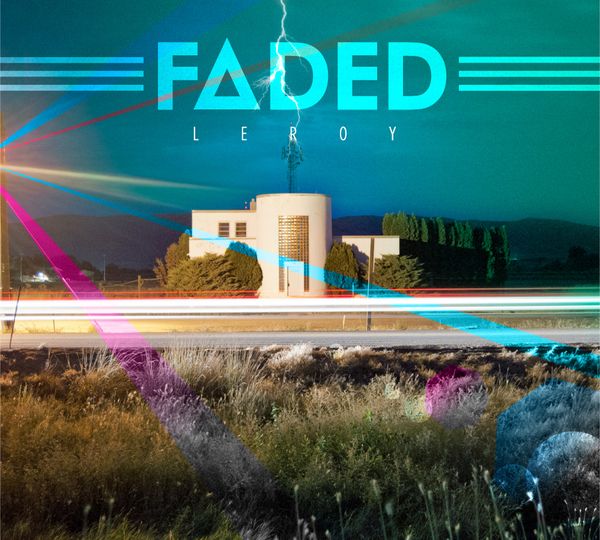 ---

> Brett Netson (Built To Spill, Caustic Resin) was in The Tonic Room recording a new song for his solo project (August 2013).  The song is a slow, heavy, dark blend of heavy metal, psychedelia, and space rock.  More details to follow.
 
---

> We recorded a 10-piece jazz band with members ranging
from Seattle to New York City (August 2013).  The recording was for jazz pianist/compser Justin Neilsen featuring Justin playing a Yamaha C2 grand piano, ambient female
vocals, a jazz rhythm section, and a 4 piece cello section.  More info
to follow.
 
---

> Calico was back in The Tonic Room working on another single (August 2013).  The band plans an EP release the day before their gig at the Alive After 5 outdoor concert in Boise on August 28th, 2013.  Calico has been enjoying airplay
of their song 'In Our Town' on 94.9FM The River, 93.5FM Radio Boise and 90.3FM KBSU.
 
---

> We were very busy this summer recording, mixing, producing and mastering talented local projects including Sun Blood Stories, CAMP, Ophelia, The Sneez, 1d, ION72, Phantazmagoria, Faded Leroy, Thomas Paul, Sean Christopher, and James Coberly Smith.
 
---

> Doug Martsch of Built to Spill was back in The Tonic Room, this time doing mixing and overdubs for an upcoming Built To Spill single.  The single is for a compilation which will be available early 2014.  Details to follow.
 
---

> Violinist Andrew Sords was in Boise to record on Sean Christopher's new CD entitled Transcendence (January 2013).  Andrew Sords is the featured performer on the project and his parts were recorded on location at The Cathdral of The Rockies in downtown Boise. 
 
---

> The Boise 150 Compilation project was named 'In Our Town' and recieved praise this week from Michael Deeds of The Idaho Statesman.  The CD hit #1 at The Record Exchange on July 19th, 2013.  In Our Town was mastered at The Tonic Room.  Four of the songs were recorded, mixed and co-produced here as well. 
 
---
---
> The Record Exchange released it's year end results of the best-selling local albums of 2012. The list
includes independant artists as well as major label artists.  Three of the ten best selling local albums in 2012 were recorded at The Tonic Room.  They are:
#3 "Cemetary Skyline Rose", Bill Coffey
#7 "Benchwarmers", Finn Riggins
#9 "Metaphoria", Workin' On Fire
---
---

> Work on the Boise's 150th birthday compilation CD officially began at The Tonic Room (November 2012).  John Nemeth brought in Boise's Frim Fram Four to perform a song for the tribute to Boise's 150th birthday.  The Boise 150 Sesquicentenntial CD is organized by the Boise Arts and History Department.
 
---

> Harpersman recently finish recording, mixing and mastering at The Tonic Room (July 2012).  Steve Bowes, aka Harpersman, hails from Yorkshire, England and is a very melodic and prolific singer/songwriter.  Look for the full length to come out later this summer and for Harpersman to perform at Alive After Five with a full band on September 12th.
 
---
---
---

> Teenage rock band Workin' On Fire is currently #3 on 'Soft Rock Top Albums' and #5 on 'Top Songs' list on CDBaby.com (January 2012).  The new release, 'Metaphoria', also hits top 20 album sales in the 'Modern Rock' category.
 
---

> Doug Martsch of Built To Spill (Warner Brothers) is working on a new single at The Tonic Room (May 2011).  The single will be featured on an upcoming cover compilation of The Smiths classic self-titled LP The Smiths.  The now classic original release spent 33 weeks on the UK Albums Charts in 1984.
 
---
---

> Radio Boise began transmitting on 89.9 FM in April of 2011 after six years of webstreaming.  Radio Boise was built mostly by volunteers and is simulcasting on the web. The 89.9 FM broadcast area population is 469,000.  More local music played on 89.9 in it's first ten days than Boise has heard on the airwaves in the last ten years. 
 
---

> Mousy Brown's full-length CD 'Bronze Turbo' is named Boise State University
  Pulse -- Album Of The Week and recieves 9 out of 10 stars.

"You can hear the tenacity and urgency in the recording, sounding much like a live show with the crowd on mute. Bronze Turbo's progressive mix acts as the sixth member of the band. It keeps the listening experience miles from stale."  Dusty Aunan -- Music Director
---

> Mousy Brown's full-length CD 'Bronze Turbo' recieves 3.5 stars from The Idaho Statesman.
 
---

>Fly2Void has begun production at The Tonic Room for their 3rd album (not yet titled). In December 2010, two songs were recorded and submitted to Top Secret Records and Ninkasi Brewing for a compilation CD to be distributed nationally.  Fly2Void were crowned "Boise's 2010 Last Band Standing" sponsored by Ninkasi Brewing, Top Secret Records, Rockstar Energy Drinks, Gibson Guitars and 100.3 The X Rocks"
 
---

> Marcus Eaton recieves 3.5 stars for "As If You Had Wings" from The Idaho Statesman
 
---

> Bill Coffey has been in the studio working on a new full-length CD.  Bill has assembled some of Boise's finest musicians to work on this exciting new project.  The CD will be out on Beehouse Records label early in 2011.
 
---
---
---

> Jeff Crosby and members of Equal Eyes started recording a new CD in July with producer Mike Kirkland (bass player of Prong).  The new songs sound great.  More recording to follow.
 
---

> 70's soft rock band Providence recorded at The Tonic Room in June 2010.  Originally from Boise, Idaho, Providence was signed to The Moody Blues label Threshold Records (Decca/London Records).  Providence is busy at work on an upcoming release.
 
---
---

> The Tonic Room now has a vintage 1978 Ludwig Vistalite clear acrylic drum set
. 
 
---

> Mousy Brown recorded their first full length CD at The Tonic Room  in March 2010.  The five piece band recorded basic tracks for the entire record together in only three days, and it is sounding great!  More work to do........
---

> Andrew Ryan and Divulge Records give The Tonic Room kudos in The Idaho Statesman.
 
---
---

> January 2010.  Happy New Year!  We recently finished mixing Soul Serene's new EP "Rooftops" and are very excited for them.  Soul Serene recently won the Fox 12 Battle of the Bands.  The EP will be released soon which is good news for the quickly growing Soul Serene fan base.
 
---

> After spending a good portion of the year at The Tonic Room, Marcus Eaton will be releasing his new full length CD soon (due out in early 2010).  Mastering is being done by Evran Goknar of Capitol Recording Studios in Hollywood.
 
---

> Various Lazy and The Tonic Room are the topic of a front page feature story in The Idaho Statesman.  (December 20th, 2010) 
---

> The Jeremiah James Gang performed an outdoor concert at the Old Idaho Penitentiary on Oct. 11, 2009.  The concert was held in the courtyard where Rage Against the Machine last performed in 1996.  The concert was multitrack recorded by The Tonic Room.
 
---

> Thaddeus Turner (Brad, Maktub, Thaddillac) recorded three more songs at The Tonic Room in June 2009.  Thaddeus has been writing, playing, and producing all tracks ad lib and on-the-spot.  More vocal tracking dates to follow after a European tour. 
 
---

> Kofi Baker, son of legendary Cream drummer Ginger Baker, recorded at The Tonic Room in April 2009.  Kofi was in town for a live preformance and a recording session
with internationally acclaimed fretless guitar master Ned Evett.
 
---

> The Tonic Room recorded John Nemeth Live At The Knitting Factory on March 19th, 2009.  A native Boisean, John Nemeth's new CD was #1 on the Billboard Blues Chart that week and was #1 on the Roots Music Chart starting February 2009. 
 
---

Idaho Statesman -- October 31, 2008

"The new Eagles of Death Metal album, "Heart On", received four stars in the Oct. 30 Rolling Stone. This would not be locally notable except for the fact that three of the songs, including the title track, were laid down at Boise's Tonic Room Recording Studio. The work was done while Queens of the Stone Age was in town for a concert last year; QOTSA's frontman, Josh Homme, drums for Eagles of Death Metal." --Michael Deeds
 
---

> Boise-based Equaleyes records, "While I'm Alive", at The Tonic Room and hits #1 at The Record Exchange in Boise, Idaho (August 5th, 2008). 
 
---

> The Black Kids of Florida were in The Tonic Room previewing mixes for the upcoming release, "Partie Traumatic" (Columbia Records).  (April 18th, 2008)  "Partie Traumatic" later recieved 3.5 stars in Rolling Stone and hit #5 in the UK.
 
---

> Marcus Eaton's "Story Of Now" is named the #1 CD of 2007 by George Graham Radio, WVIA-FM, 89.9, Scranton, PA.  "Story Of Now" was recorded and mixed at The Tonic Room.  It was the first full production release completed at The Tonic Room.
 
---

Idaho Statesman -- February 2, 2007

Idahoan Josh Ritter has a cool new record for sale at The Record Exchange.
"The six-song disc, "Live at the Record Exchange EP", was recorded when the Moscow singer-songwriter performed in Boise last year.  "I'm psyched about it.  It sounds great, " he says, taking a moment to chat while sound-checking in New York." -- Michael Deeds
 
---

Idaho Statesman -- April 28, 2006

Marcus Eaton - Story Of Now CD Review 'Story Of Now' CD Review
"3.5 out of 4 stars. The georgeous-sounding result - Eaton's third album, begs for high-end speakers." -- Michael Deeds
 
---

> May 18th-19th, 2006 - Black Eyed Peas Producer and Music Director, Printz Board, records at The Tonic Room with members of The Black Eyed Peas band and BEP opening act Flypside.  Flypside, from the California Bay area, is signed to Universal Music Group.
 
---

> Irish rock band Morello recorded at The Tonic Room in February 2006.  The band was touring the US and recorded 5 of the songs on their CD 'Twelve Ways To Breath' (I Scream Records) in Boise.
 
---

Boise Weekly, January 25, 2006
"Story Of Now"

Boise Weekly, January 18, 2006
"Technology Does Not Make Talent"

Boise Weekly, May 18, 2005
"The Tonic Room is Now the Largest Recording Studio in Idaho"
0:00/3:34

0:00/4:00

0:00/3:49

0:00/3:46

0:00/3:44

0:00/4:08

0:00/3:31

0:00/4:23

0:00/4:15

0:00/4:15

0:00/5:30

0:00/3:59

0:00/4:57